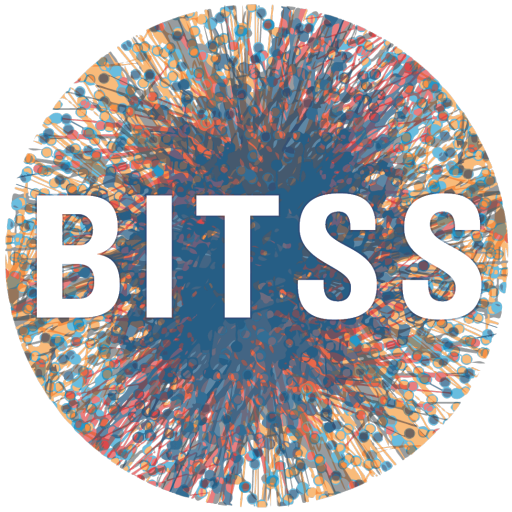 BITSS will hold its eighth Annual Meeting on December 13, 2019, at the Wells Fargo Room, Haas School of Business, UC Berkeley. The event brings together stakeholders from academia, scholarly publishing, and policy to share knowledge and discuss the evolving movement toward research transparency and efforts to strengthen the standards of openness and integrity in the social sciences.
REGISTER / LIVE WEBCAST
The Annual Meeting is open to the public and free to attend. RSVP here to attend in person or follow the event live online at this link.
AGENDA
Find the agenda here. The 2019 Annual Meeting will feature a keynote address by Elizabeth Marincola (African Academy of Sciences) on the AAS Open Research platform, a panel on the Pedagogy of Open Science, and presentations of selected meta-research from the Call for Papers on the following topics:
Methods for Correcting Publication Bias and Specification Search
Assessing the Effectiveness of Registries and Pre-Analysis Plans
Developing and Assessing Open Science Policies and Interventions
CONTACT Aleksandar Bogdanoski (abogdanoski@berkeley.edu) with any questions.
Speaker(s)
Oxfam Professor in Environmental and Resource Economics, UC Berkeley
BIDS Senior Fellow Edward Miguel is the Oxfam Professor of Environmental and Resource Economics, the Faculty Director of the Berkeley Initiative for Transparency in the Social Sciences (BITSS), and the Faculty Co-Director of the Center for Effective Global Action (CEGA) at the University of California, Berkeley, where he has taught since 2000. His research focuses on African economic development, including work on the economic causes and consequences of violence; the impact of ethnic divisions on local collective action; interactions between health, education, environment, and productivity for the poor; and methods for transparency in social science research. He has conducted field work in Kenya, Sierra Leone, Tanzania, and India. Miguel earned S.B. degrees in both Economics and Mathematics from MIT, and received a Ph.D. in Economics from Harvard University, where he was a National Science Foundation Fellow.