November 29, 2017
BIDS Graduate Fellow Sören R. Künzel and his fellow UC Berkeley team members have been awarded the top prize in Citadel's Data Open datathon championship.
Künzel and team members Eric Munsing, Allen Tang and Jake Soloff competed earlier this month at the New York Stock Exchange against international competitors from top universities worldwide. The Berkeley team's winning presentation looked at the impact of opening new charter schools, which initially have a negative impact on overall test scores in the short-term, but eventually outperform public schools academically in the long-term based on survivorship bias.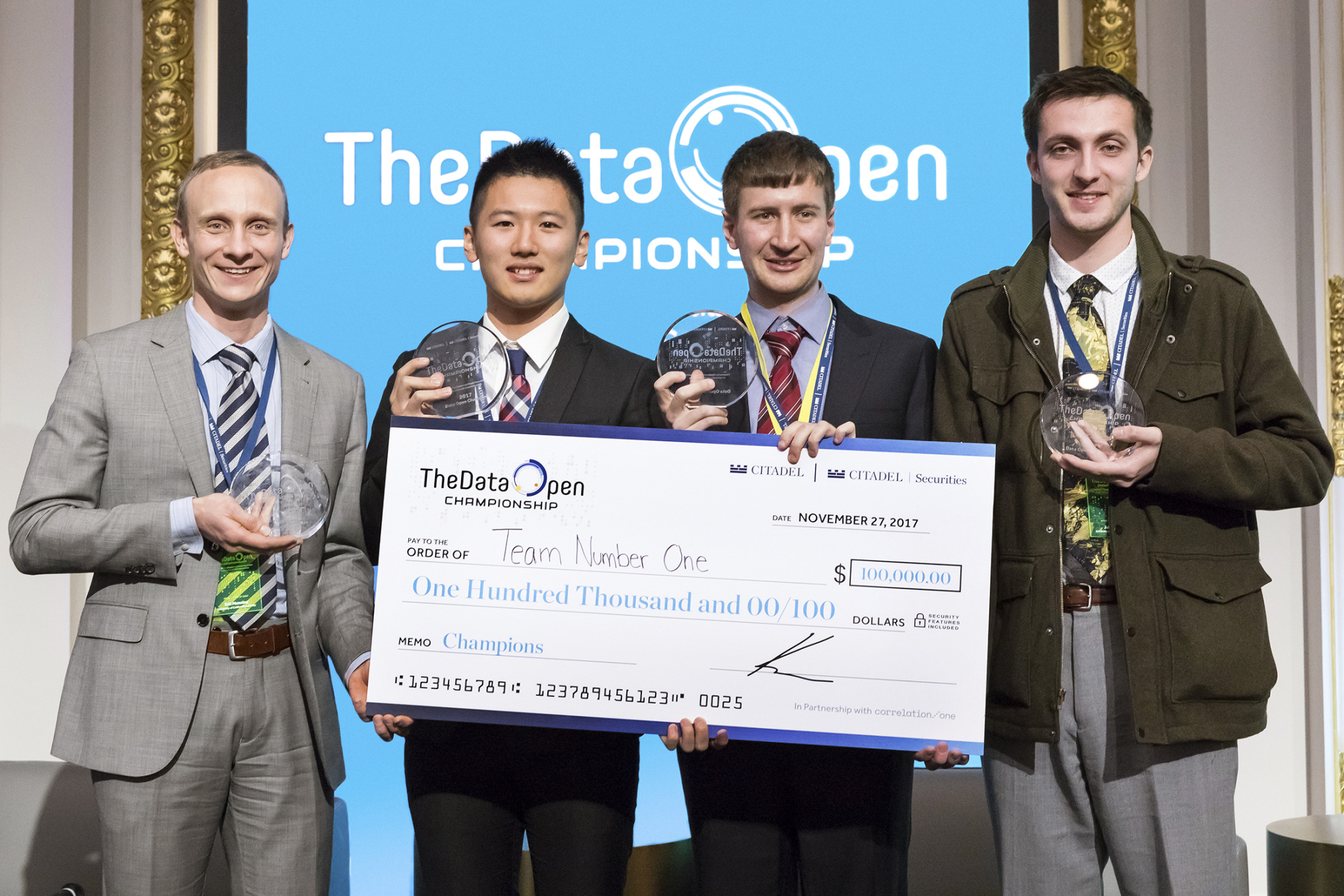 The team of four shared a $100,000 cash prize.  Künzel is currently a fourth-year Ph.D. candidate in the Department of Statistics at UC Berkeley.
Citadel Names Berkeley Students Winners at Data Science Contest
November 27, 2017 | Nico Grant | Bloomberg
Citadel and Citadel Securities Announce Data Open Championship at the New York Stock Exchange
October 18, 2017 | PR Newswire