June 1, 2022
The Data Science by Design (DSxD) initiative is pleased to announce the release of their new book, The Future of Data Science, a curated anthology that showcases recent work created by the newly-established DSxD community of data designers, scientists, and artists, as well as other contributors who inspire that community.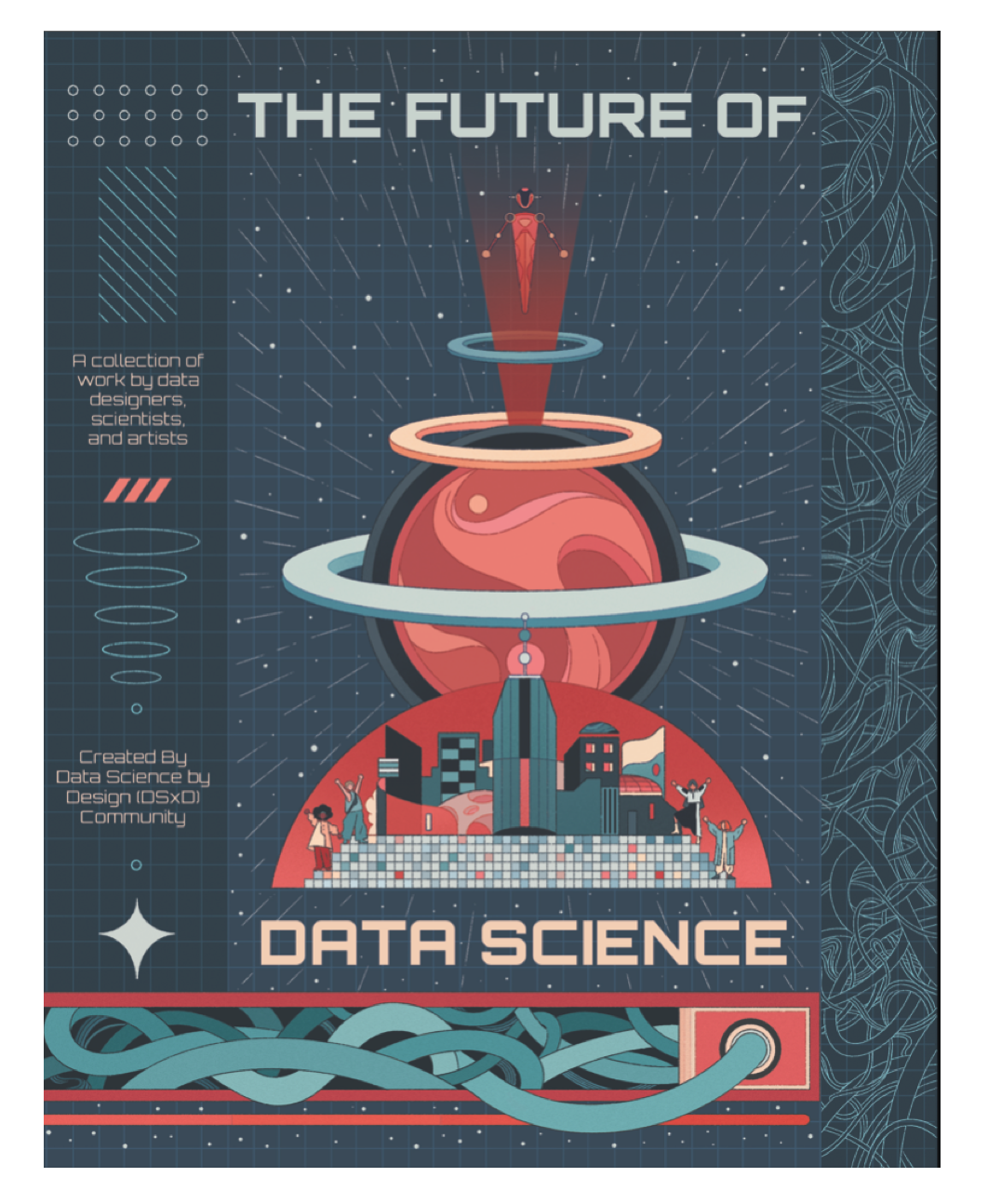 This anthology project focuses on inclusion, community, and creative approaches to working with data; and the theme intentionally reflects the initiative's desire to design a future in data science with increased focus on creativity, transparency, inclusiveness, and personal responsibility. "We hope each reader will find something that resonates with them and helps them find their place in data science. We may not know what the future holds but we do know that the future of data science can be what we design it to be!"
The printed book is now available for purchase, and the book's 19 sections – which include original color illustrations, photos, essays, zines, data visualizations, interviews, and more – will be released and made freely available online via the anthology website over the course of the summer.  Follow these links to learn more about this anthology book project and the Data Science by Design initiative.