October 2, 2019
The National Energy Research Scientific Computing Center (NERSC) will install its next major high-performance computing system, named for BIDS Faculty Director Saul Perlmutter, at Berkeley Lab in 2020.
Perlmutter is a Berkeley Lab Physicist, and the director of UC Berkeley's Center for Cosmological Physics, who shared the 2011 Nobel Prize in Physics for his contributions to research showing that the expansion of the universe is accelerating.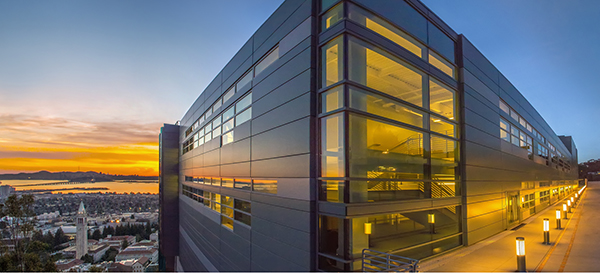 NERSC's new Perlmutter system will be a heterogeneous system comprising both CPU-only and GPU-accelerated nodes, with a performance of more than 3 times Cori, NERSC's current platform. It will include a number of innovations designed to meet the diverse computational and data analysis needs of NERSC's user base and speed their scientific productivity. The new system will be located in Wang Hall at Berkeley Lab (photo by Roy Kaltschmidt), the site of NERSC's current supercomputers. NERSC is a DOE high performance computing facility that currently supports more than 7,000 scientists and 700 projects annually. 
For more information, please check out the following articles:
DOE to Build Next-Generation Supercomputer at Lawrence Berkeley National Laboratory: New Pre-Exascale System Will Be Named 'Perlmutter' in Honor of Lab's Nobel Prize-Winning Astrophysicist
October 30, 2018  |  US Department of Energy News
Mural for Perlmutter System Unveiled: Art Pays Tribute to Pioneering Computational Cosmology
October 1, 2019  |  Margie Wylie  |  NERSC News